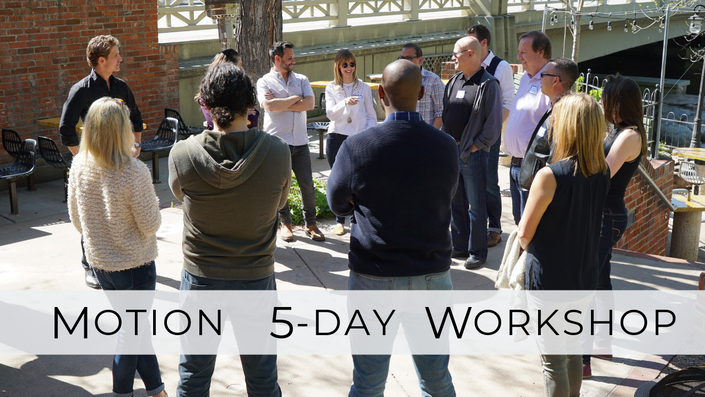 5-Day Motion Workshop
July 4 - 8, 2019
"Between stimulus and response there is a space. In that space is our power to choose our response. In our response lies our growth and our freedom."
-Vickor Frankl
This 5-day seminar brings together the best tools from several disciplines to improve your physical and mental abilities.
As a participant, you will engage in daily physical practices to deepen your skills in active listening and physical presence. From encouraging solid small steps to more profound changes, this 5-day workshop has been expressly designed to be life-changing.
What You'll Get
Happiness
Take small steps towards big changes. Based on the groundbreaking research into what actually improves happiness, discover tools to live a more fulfilled life.
Resolve Internal Conflict
You've often heard it said that "you are your own worst critic." Learn how to get out of your own way to live the life you desire.
Change Your Behavior
Discover behavior change tools for anchoring new patterns and quickly adopting more healthy, productive habits.
Ask Better Questions
Learn to ask better questions to get the heart of an issue, find effective solutions, and do more of what you want.
Thrive
It is possible to live life on your own terms. Take a first, small step today!
Attendance will include:

A 30-minute call with a member of our team to ensure that this 5-day seminar is a good fit for you and will accomplish your objectives.
The 5-day in-person workshop alongside like-minded individuals.
12-months subscription to Motion's Incredible 0.99 Subscription online program.
Your Instructor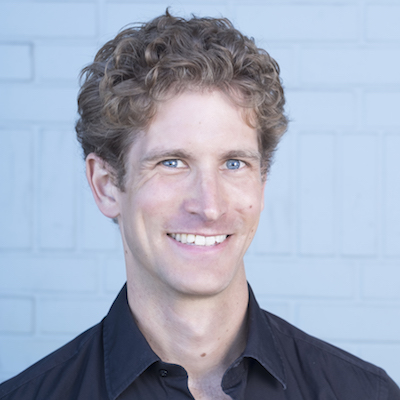 This workshop will be led by Robin Zander. Over the last 15 years, Robin has had deep exposure to three life-changing methodologies: a deep study of somatics, the art of asking questions, and the science of behavior change.
Motion combines these tools into an easily digestible format that provides attendees the opportunity to understand their own belief structures and implement physical and mental changes.
Physical and Emotional Pain
It is possible to get out of emotional or physical pain at any time. Pain can become habitual. We want to change those habits to help you to thrive.
Relief from Chronic Pain
Many of us experience chronic pain daily, but we don't know how to get relief. By paying attention and moving with increased subtlety, we can learn to listen to what the body needs and get relief from pain. By changing how we relate to our bodies and shifting small habits, we can see greater strength and mobility.
The Science of Behavior Change
So many of us live with unwanted habits and behaviors that we wish we could change. Learn simple frameworks to quickly and easily adopt new habits and release unwanted behaviors.
Learn a framework for behavior change, and discover how to anchor new habits to existing practices to make sure they last. Quickly adopt new patterns and behaviors that will enable you to learn more effectively.
Beyond Your Limitations
Stuck in a rut? Negative thoughts impact us, but it isn't enough to just "think positively." We will guide you through specific tools to change your habitual patterns of thought. If we change our way of thinking, we can change our viewpoint and our lives.
Frequently Asked Questions
What is Motion?
Motion is a company that offers online and in-person workshops to improve physical and mental performance.
What if I am unhappy with the program?
We think you will find this workshop tremendously useful. That said, we are also pleased to offer an unbeatable guarantee. If, after the first 2 days of the workshop you are dissatisfied, we will not only refund your money, but we will pay you an addition $350 for your trouble. Because if this is your only experience with us, we want it to be to your benefit.
Where does it take place?
The day will take place in Sonoma Country, California. The address will be provided after you register.
Food & beverage? Accommodations?
We will provide coffee, tea, and snacks throughout the day. You are welcome to bring lunch, and there are restaurants and cafes within driving distance. There are plenty of hotels and AirBNBs in the surrounding area. Reach out to us directly, and we are happy to help get you comfortable!
A Letter from Robin Zander
I have been extremely fortunate in my life. I have built several successful businesses, maintained an extremely active performance career, and traveled the world doing work I love.
The successes I have seen stem directly from early exposure to three life-changing methodologies: a deep study of somatics, the art of asking questions, and the science of behavior change. This 5-day workshop is the first time I have combined these tools into a succinct and practical application designed to positively impact attendee's lives.
This workshop will teach you the best tools I've ever come across for improving physical function and mental performance.
I hope you'll join us!
Warmly,
Robin