Money is not a topic that we discuss easily. It's probably not something you were taught at school or was talked about around the kitchen table growing up. But the ability to manage money is a skill that can be cultivated over time.
This workshop offers a combination of tactics, approaches, and community to help you cultivate a richer life. Join us for a 1-day workshop to optimize your thinking and behaviors around money and sales.
You'll learn:
How to sell
To recognize your beliefs around money (and how to change them)
What is "passive income" (and what it isn't)
Getting more comfortable with money, and how to earn more
Simple habits for handling money better
Talking about debt without judgement or shame
Simple behavior changes to earn more
Practice the art of sales and negotiation
Your Instructor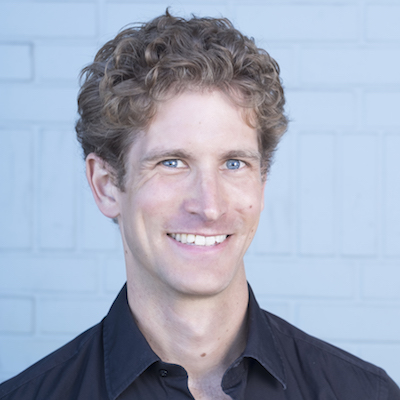 This workshop will be led by Robin Zander. Over the last 15 years, Robin has had deep exposure to three life-changing methodologies: a deep study of somatics, the art of asking questions, and the science of behavior change.
Motion combines these tools into an easily digestible format that provides attendees the opportunity to understand their own belief structures and implement physical and mental changes.
Course Curriculum
Overview
Available in days
days after you enroll
Overview of Beliefs
Available in days
days after you enroll
What Is Sales?
Available in days
days after you enroll
Frequently Asked Questions
When does the workshop take place?
The workshop takes place over 2 days. We'll begin at 10am each morning, and finish by 5pm each evening.
What will the course cover?
Take a look at the curriculum to see what we'll cover over the 2-day workshop.
What if I am unhappy with the course?
If you are unhappy after attending Day 1 of the workshop, we'll give you a full refund, plus an additional $50 extra because we want your investment to pay off!
Where does the workshop take place?
The workshop will take place in San Anselmo, CA. Details will be emailed to you after you enroll.
Is lodging or food covered?
We do not include food or lodging in the price of the workshop. You're encouraged to bring lunch, but there are restaurants nearby, as well.
A Letter From Robin
Money is important in all of our lives, but it isn't something we're taught how to handle. Money wasn't a common topic of conversation around my dinner table growing up, and I wish it had been.
But I've also been very fortunate, and had some incredible mentors. I would never have opened Robin's Cafe were it not for the mentorship of my dear friend, Ronda, who owns several discount movie theaters in Pennsylvania and New York. Ronda taught me a lot of best practices, helped me set up bookkeeping systems, and when I called her in a panic, was able to calmly walk me through the process, having been through it herself before
During the 2.5 years that I was building Robin's Cafe, some of my biggest growth came through being forced to handle sums of money that had previously seemed out of reach. Previously to the cafe, the most I'd ever earned in a year was about $40,000 before expenses, and by 2017, through the cafe, I was earning $40,000 per month.

This workshop isn't a "Get Rich Scheme." In my experience, there are no shortcuts. But mindset matters, and that is a learned skill.
The purpose of this workshop is to foster a community of people interested in improving their skills around money. Money is generally not something that most people speak about money publicly. It is a taboo topic surrounded by judgement and fear. By shedding some light on common issues, exploring our beliefs, and sharing best practices, together we will improve our ability to earn money with greater ease.
I hope you'll join us!
Warmly,
Robin